Communisis Annual Report 2014
Communisis had a big year in 2014. It had acquired a number of businesses with the intention of being able to offer its clients an all round creative service as an addition to the existing print enterprise. Through the annual report, the clients aim was to depict how all these newly acquired businesses, services and talent were coming together to offer their clients more. The other main development that year was that more offices had been opened across Europe, so this was also something the were keen to highlight.
Concept 1: Instagram selfies
The idea was to get all staff members to take instagram selfies of themselves at work, doing their thing. We'd then select the ones to go in the report. It was a way of showing that Communisis staff are connected with the modern world and engaging them with the goings on in their company. It's also a great way of showing the diversity of people and skills sets that are on offer to their clients.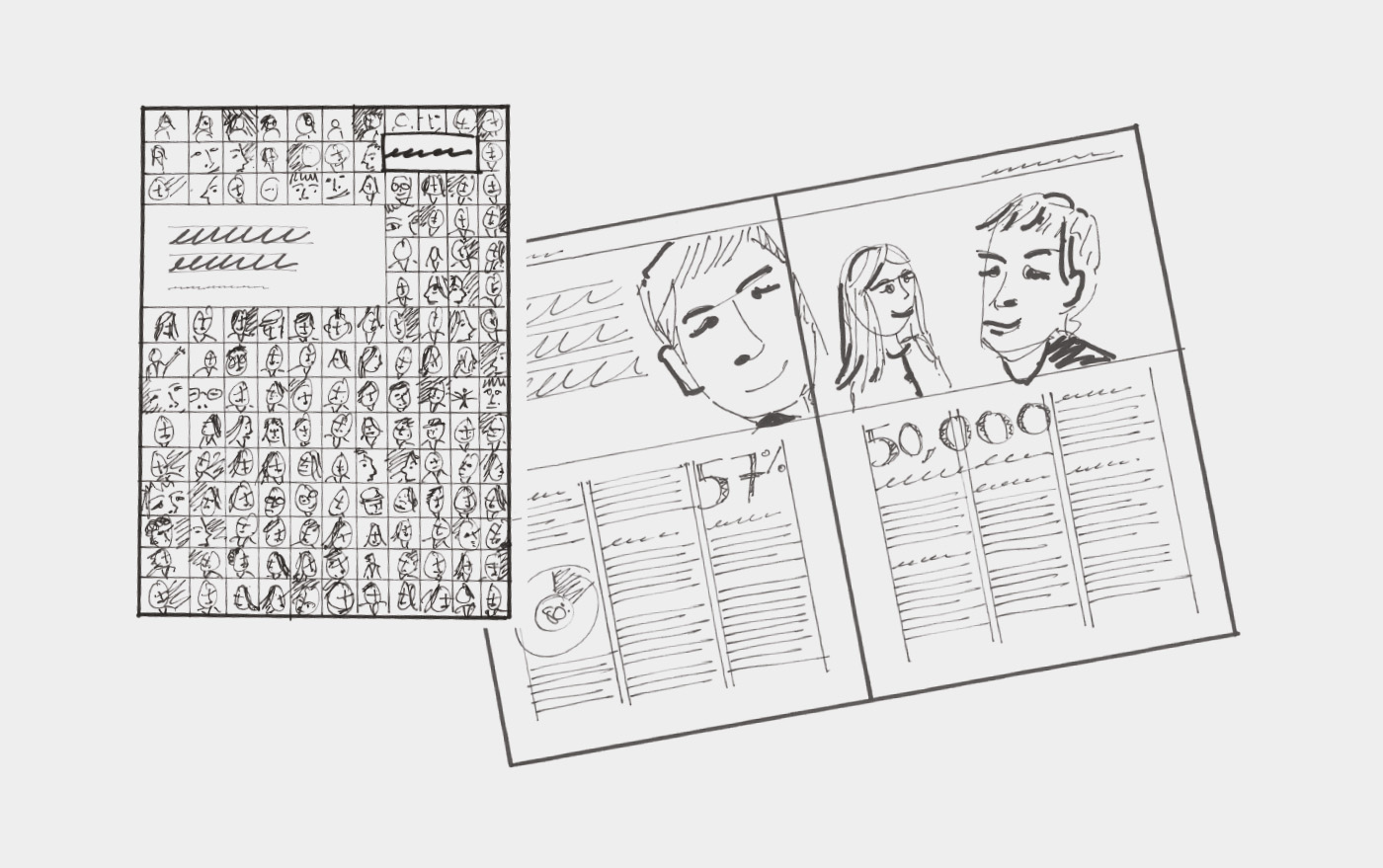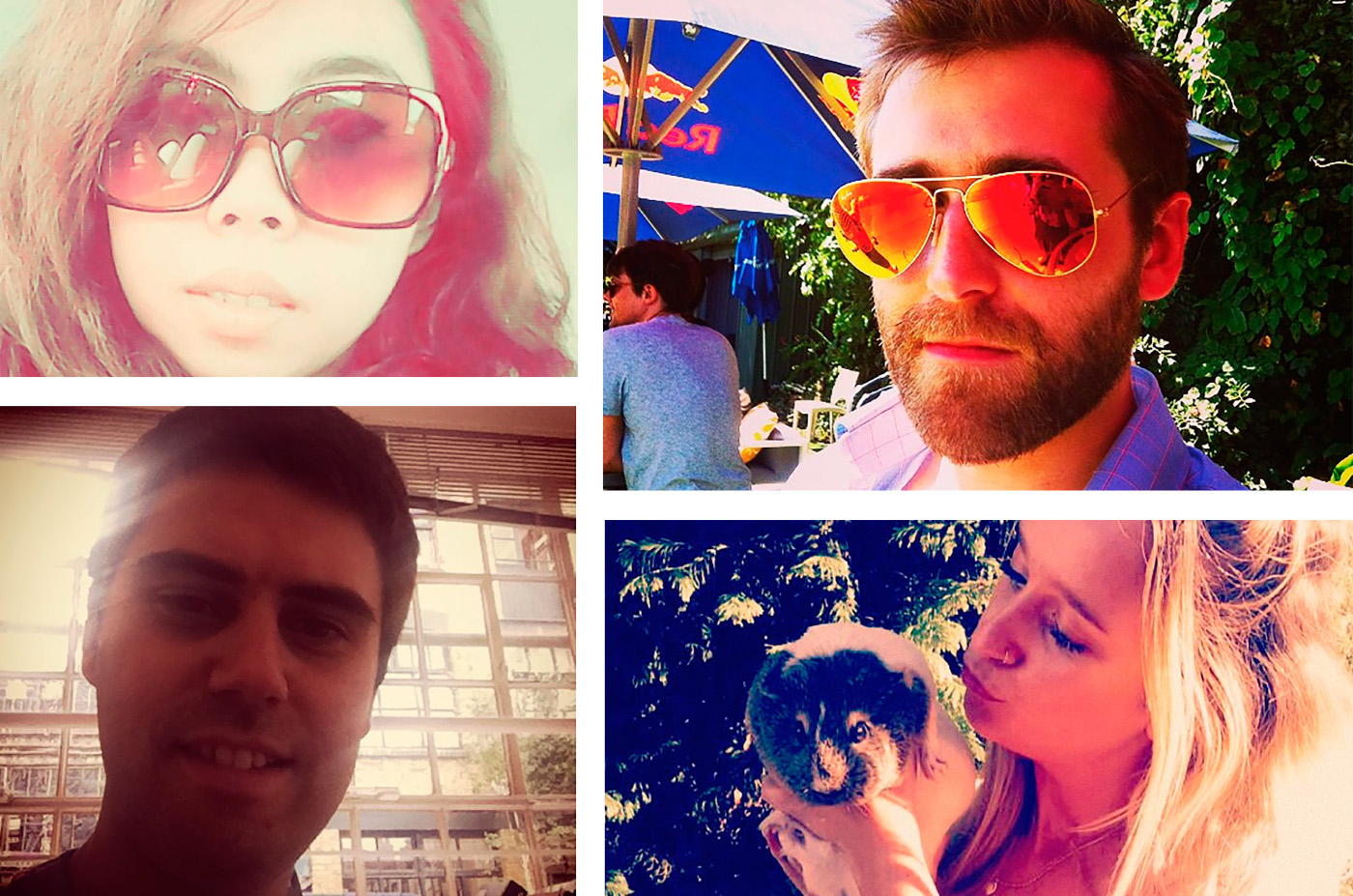 Concept 2: How our business pulls together
This concept was about using abstract, overlaying shapes to depict the coming together of lots of different services now on offer to Communisis customers. During the course of the financial year, various business acquisitions had been made, so this was definately a key theme that client wanted to convey. The design approach also had a real 'designer' feel to it, which was suitable to the types of acquisition.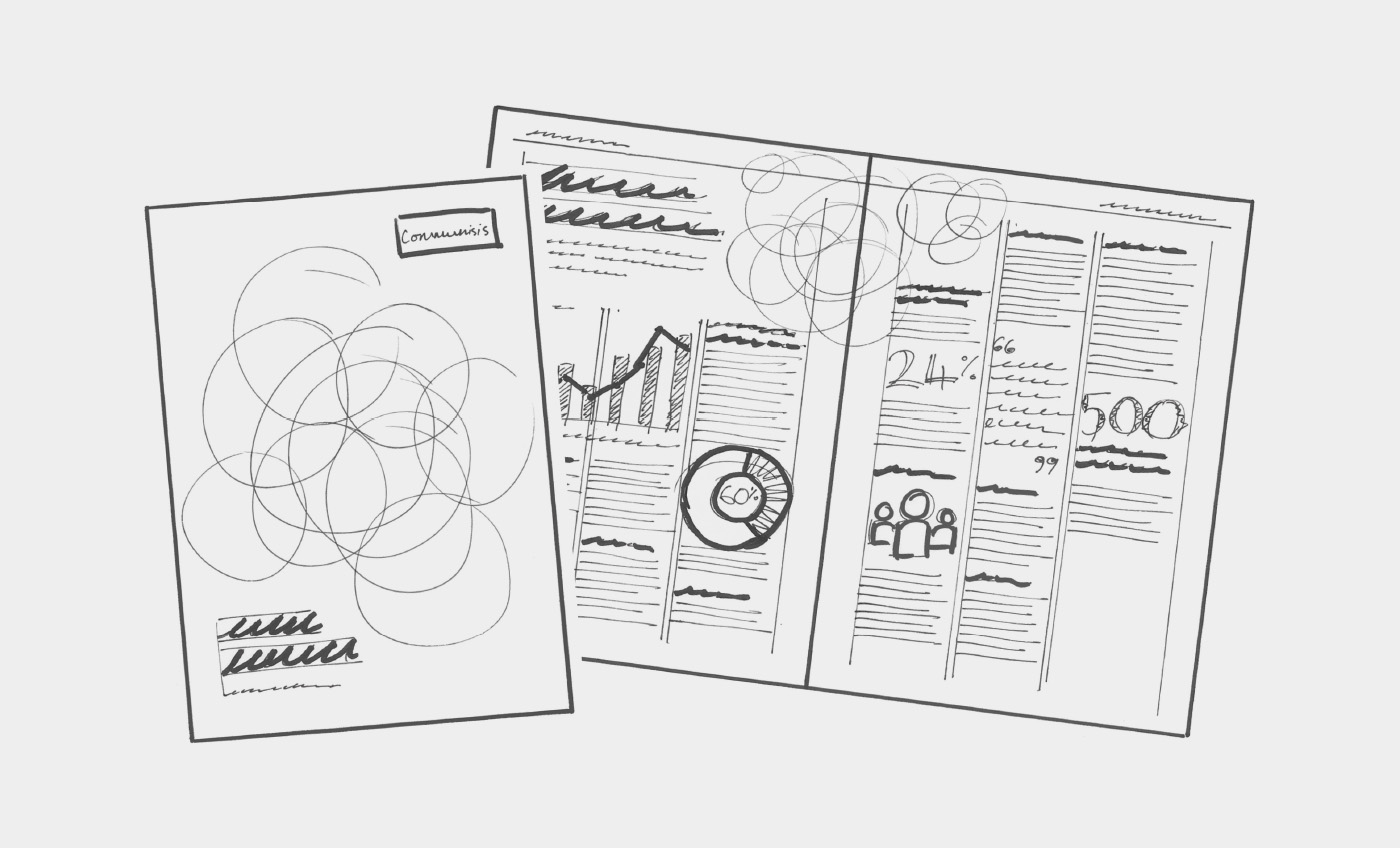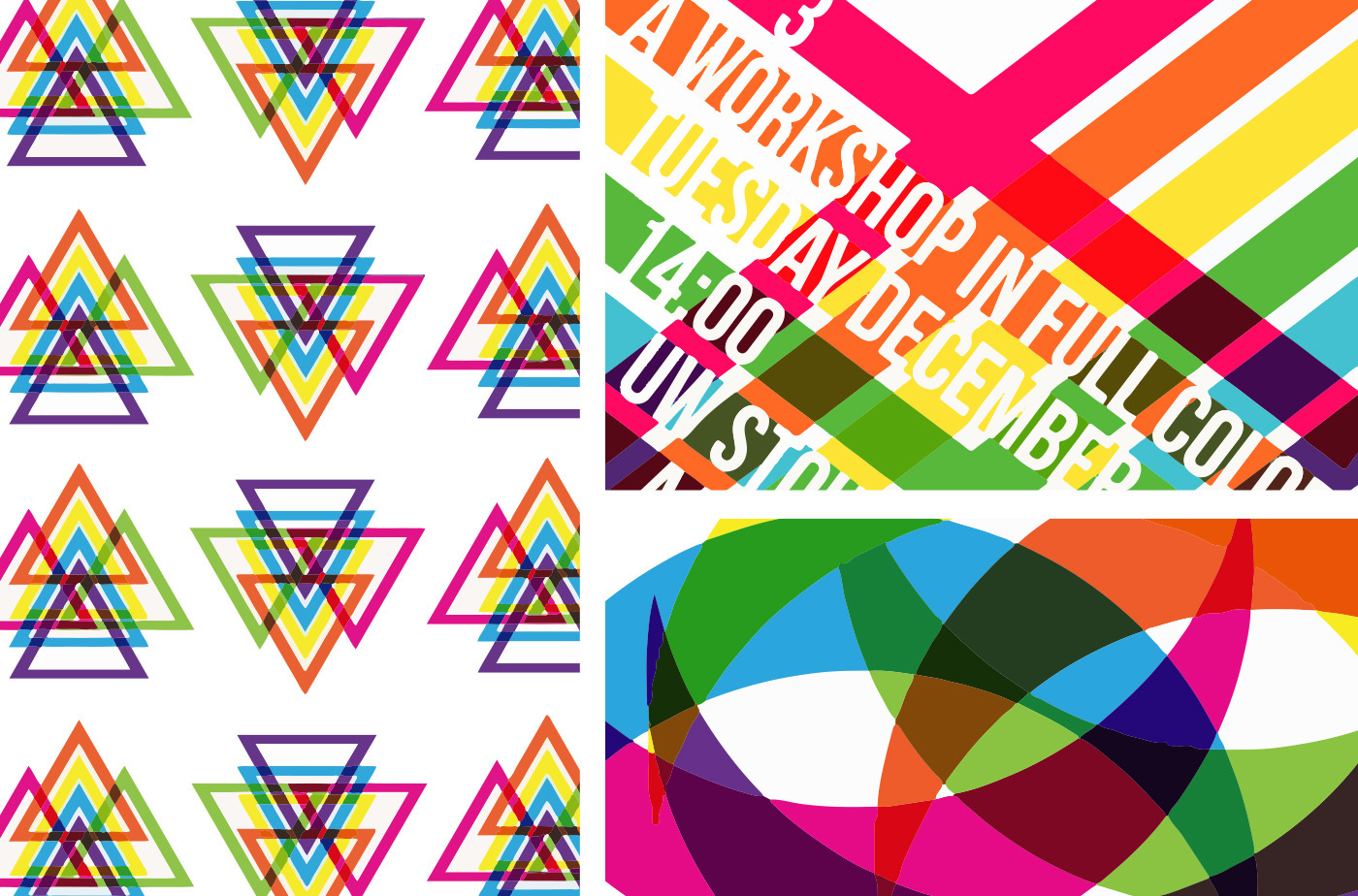 Chosen concept: Inter-connectivity
With the acquisition of creative businesses and Communisis branching out into new areas of Europe, this molecular graphic device showing interconnectivity really hit the mark in communicating what the client was trying to portray. It represents different services and skill sets being linked together to provide a much broader service.